Accomodation
Finnskogen Kro og Motel - tavern and motel
A paradise for those who want to get away from stress. Finnskogen Kro og Motel is a gathering place at Svullrya – a local community with strong roots in Finnish immigration, and which keeps old traditions through, among other things, second-hand and antique shops and general stores. Finnskogen Kro og Motel offers glamping in exciting cabin tents with good beds, cabins, storehouses and mini villas.
Les mer
Hotel

Where to eat

Café

Bobilplasser

Cabin

Restaurant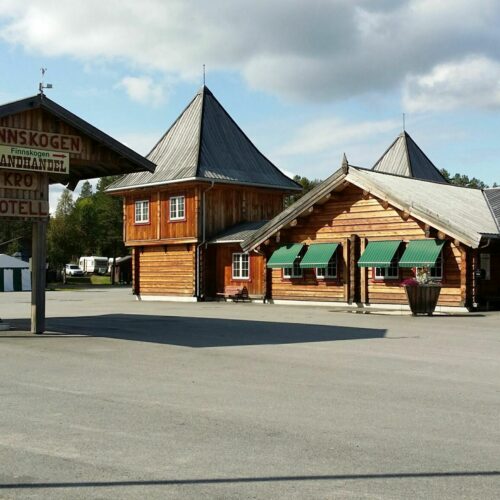 Description
Welcome to Finnskogen's capital, Svullrya. In the middle of the forest, and with perhaps Norway's cleanest air, extensive forests, clean rivers and water, you will find Finnskogen Kro and Motel.

The place has Norway's largest handmade building in Siberian larch.
Here you will find tavern, motel, year-round camping, cabin rental, car repair shop, second-hand and antique shop, zoo, country shop, tourist information etc.

With them you can come alone, with a partner, with a dog, or the whole group of friends. There is a lot going on here almost every weekend, music, fun and entertainment.