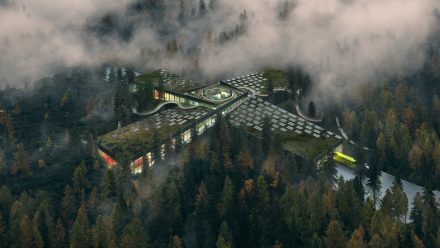 The Plus
The Plus - Norwegian furniture manufacturer Vestre has build a bold building in Magnor in Eastern Norway.Say hello to The Plus, the world's most environmentally friendly furniture factory, designed by Danish architectural firm BIG.Vestre produces great outdoor furnitures to the whole world and now they build a factory open for visits in Magnor in the region of Kongsvinger - the green heart of Norway.The factory is so much more than only a factory! It became open for anyone to visit during the summer 2022 spectacular architectur, a visitor centre and a huge adventure park! Here you may have a picnic with your family and check out the art installations in the park.From the roof you may look into the factory to check out what's happening on the inside.
Les mer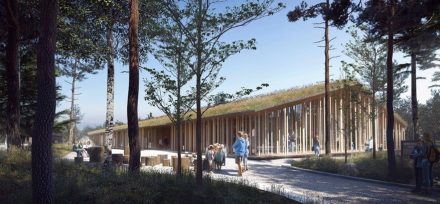 New joint museum building Norsk Skogfinsk Museum at Svullrya in Grue
Finally, there will be a joint museum for the Norwegian Forest Finnish culture! The task of the Norwegian Forest Finnish Museum is to be a representative and unifying institution for Forest Finns, which is a recognized national minority in Norway.
Les mer