Hunting and fishing, or sports and excitement in adventurous nature? Enriching cultural experiences or exciting architecture in historical surroundings? Family friendly farm visits and peace & quiet? Maybe relaxation and a beach holiday?
In Norway you never have to travel far to experience great nature, and the Kongsvinger region is proof of that. Here is the spectacular and mythical Finnskogen right on your doorstep!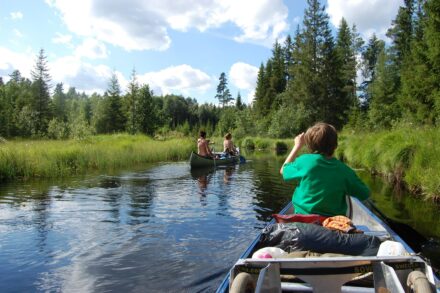 Solhaug Canoe & Leisure
Solhaug Canoe & Leisure is connected to Solhaug Gård which is located by Utgårdsjøen at Finnskogen. Here you can rent a canoe with complete equipment, get training, transport as needed and stay overnight in a cabin. They offer breakfast, dining in the barn, fishing opportunities and adapted "Finnskogsvandring" - walkinging i the forrest.
Les mer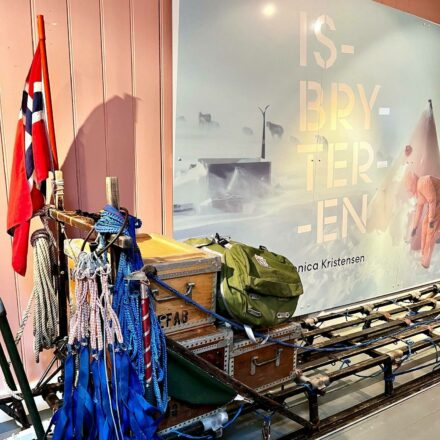 The Women's Museum
The Women's Museum in Norway, Kvinnemuseet, is located in a beautiful villa in Swiss style, dating from 1857. It is in the vicinity of the 17th century fortress and the well conserved wooden buildings of Øvrebyen, the oldest part of Kongsvinger town.
Les mer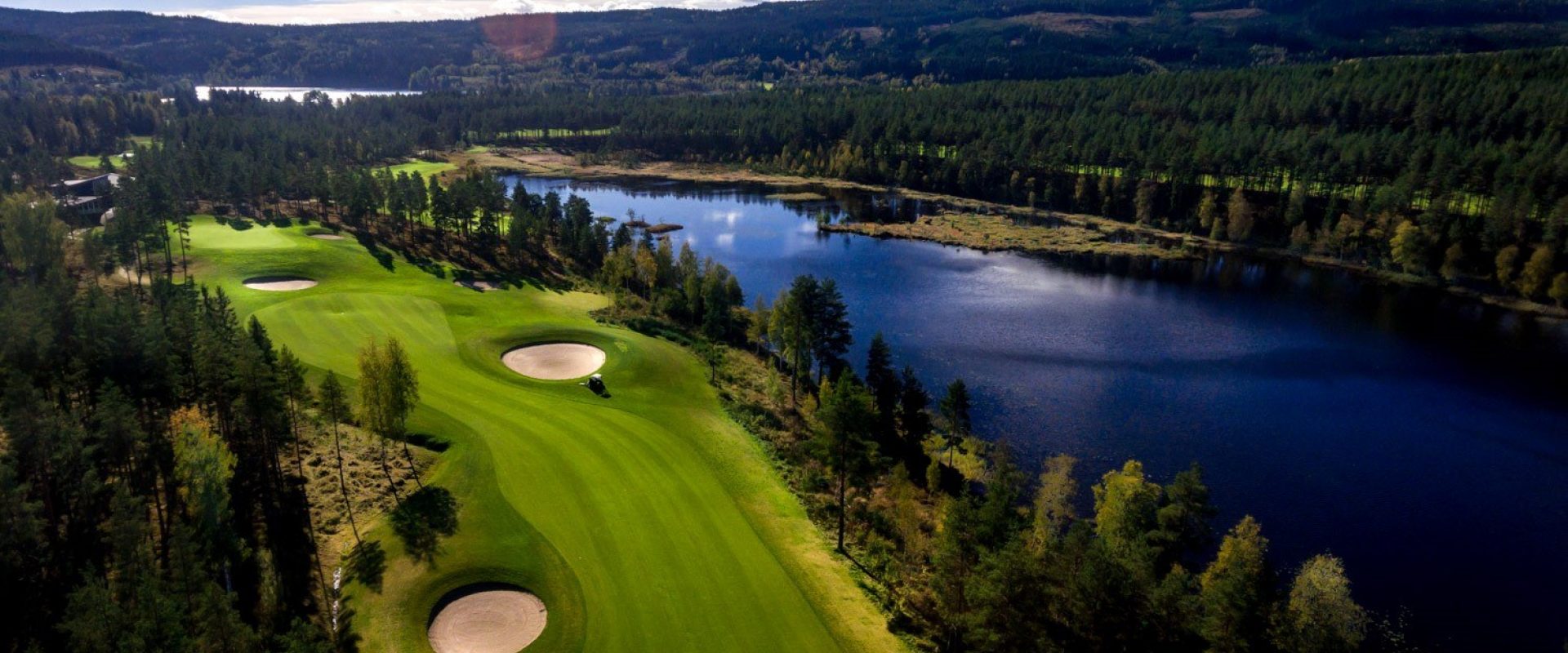 Kongsvinger Golfclub
Welcome to one of the best and most beautiful forest golf courses in the Nordic countries. The course is actually selected Norway's best golf courses eight year in a row by World Golf Awards!
Les mer
Culture, nature or history? In the Kongsvinger region, you experience all of them in beautiful harmony!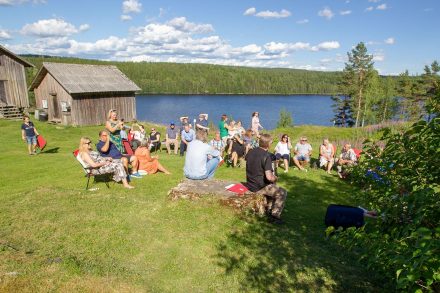 Experiences
Historic building
A summer evening at Oppitun - Hans Børli's home summer 2023
Oppistun - Børli's literary universe.Oppistun is the poet Hans Børli's childhood home at Fjellskogen in Eidskog. Hans Børli has been translated into several languages and has received a number of literary awards.The place Børli was probably cleared in the first half of the 1700s. Around 1865 the square was divided in two, Nestun and Oppistun. All the farms at Nordre Fjellskogen are defunct. Oppistun Børli was vacated after the farmhouse burned down in 1969. Only the kitchen stairs remain. It called Hans Børli his "altar".
Les mer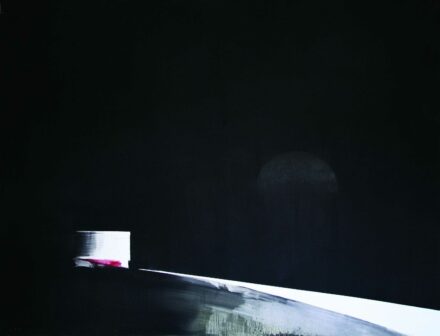 Galleri Lyshuset - the art of Kåre Tveter
The gallery, which is located in the farmhouse on the former farm Korsmo Søndre, also invites you to exhibitions with renowned artists. In 2022, the focus was on Kåre Tveter on the occasion of his 100th birthday.Kulturlåven - with Låvebrua and Låvegalleriet - together with Lille Galleri in Stabburet constitutes an exciting cultural museum! Låvegalleriet is a showroom open to guest exhibitors and Sør-Odal Association of Art.Lille Galleri at stabburet is a showroom for young artists/designers from the region and local amateurs who want to make an exhibition.
Les mer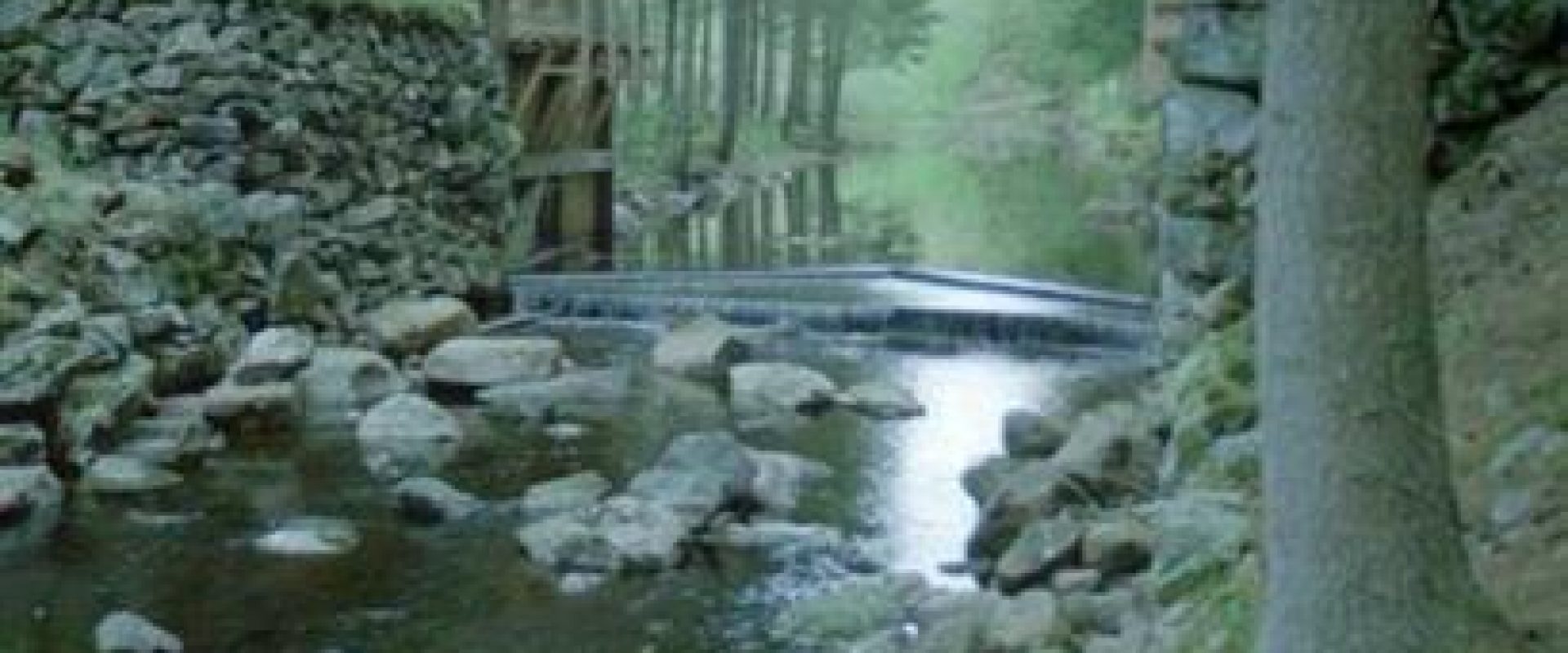 The Soot Canal
The Soot Canal is a channel for transporting timber against the current so that the timber could come from Eidskog to Høland, from the Mangen watercourse (which ends up in Sweden) and into the Halden watercourse.The lower part of the canal roughly follows the course of Skjølåa between the lakes Skjervangen (176 masl.) and Mortsjølungen (201 masl.) in Vestmarka in Eidskog through Steintjenn (189 masl.). This part constitutes Norway's oldest lock system and was inaugurated in 1859.
Les mer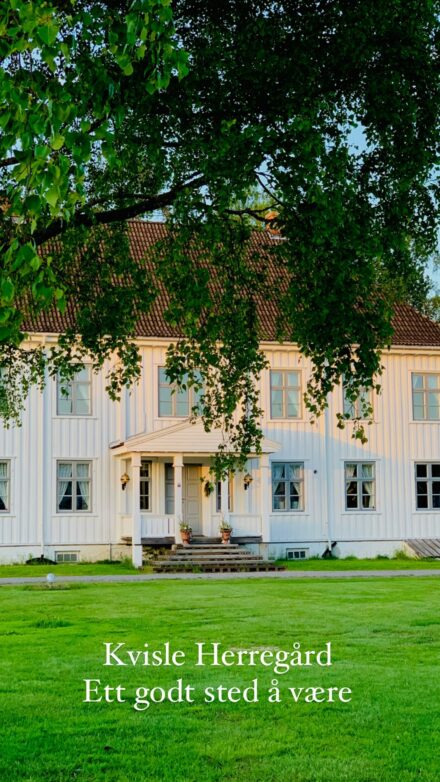 Foto: Svein Cato Framås
Experiences
Historic building
Kvisle Manor
Welcome to the manor of Kvisle! The house is beautifully furnished and offers many different parlors where you may enjoy the historic athmosphere and a delicous meal.They will tailor a serie of fun activities for you - to have fun, relax and celebrate. They will take good care of you and your company.
Les mer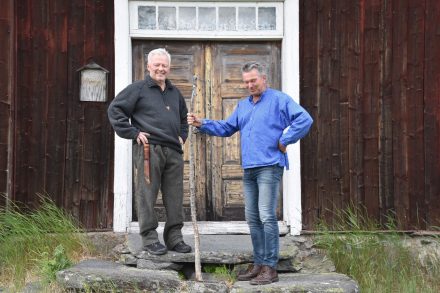 Finnskogen Guideservice
Christer Nilsson and Kjell Magne Nordvi have for 60 years been high and low and everywhere on Finnskogen, both on the Norwegian and Swedish sides. They often guide groups, families and companies to exciting places where the line between fantasy and reality is blurred in a magical and beautiful nature.
Les mer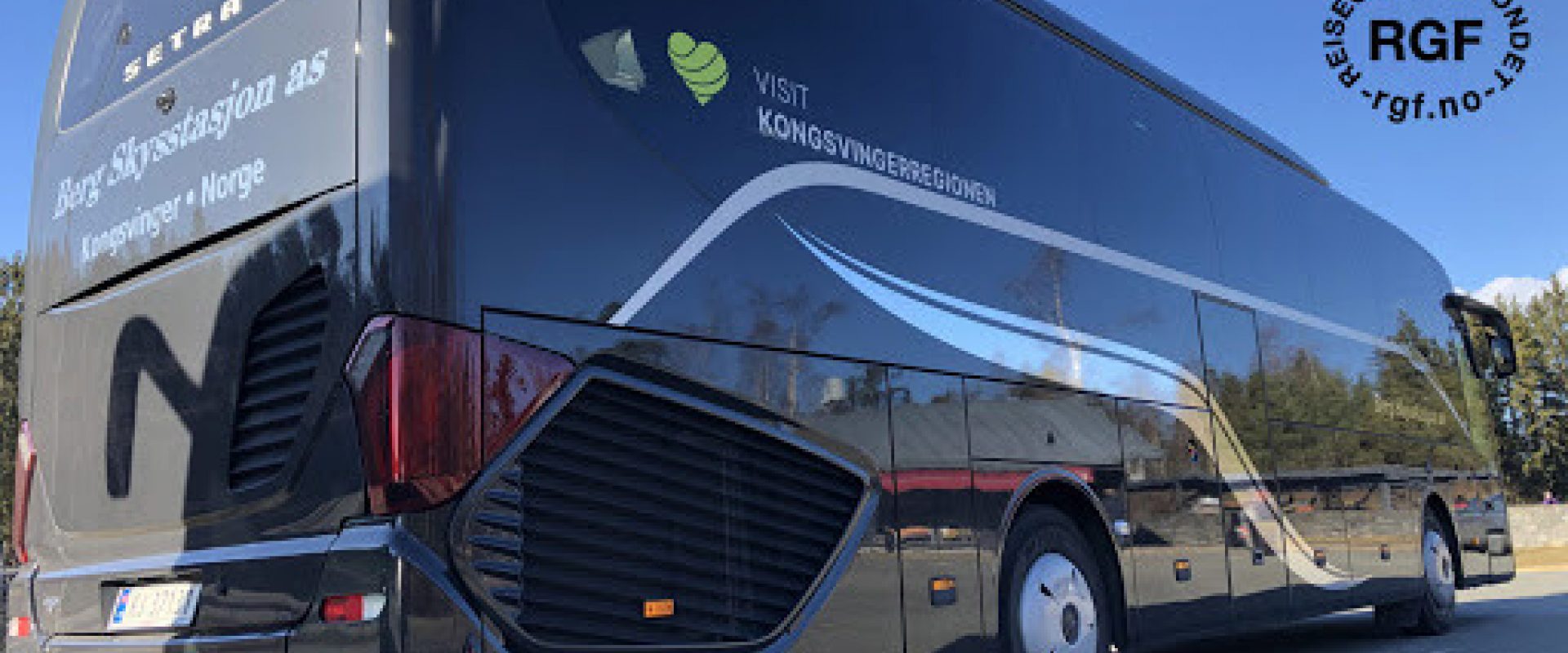 Berg Skysstasjon - transportation & travels
Berg Skysstasjon has more than 100 years of experience as a tour operator and tour operator. They are stationed in Kongsvinger, but are well known throughout the region. Berg provides services ranging from pure transport assignments to complete tour arrangements, and from groups of friends on holiday to companies on study trips. The drivers and tour guides have many years of experience and the knowledge needed to provide great experiences.
Les mer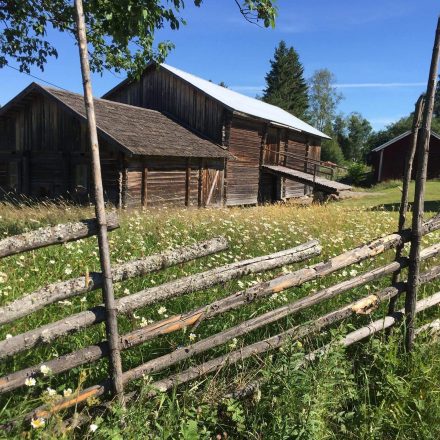 Foto: Eidskog Museum
Museum
Historic building
Culture
Eidskog Museum
Eidskog Museum is an eco-museum with buildings that are taken care of in their original environment, with several facilities around the village.The facilities reflect business and community life in Eidskog over many hundreds of years.
Les mer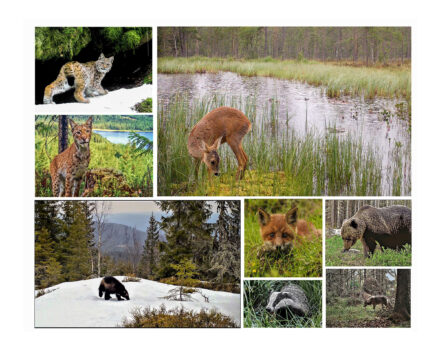 Gallery BJØRNEN - "The bear"
Nature photographer Kjell Ivar Wålberg has a small but very rich photo gallery with hundreds of animal photos of his own. The special thing about "Galleri BJØRNEN" is that it displays a number of exciting photographs that have been taken in the gallery's immediate vicinity. For example, you will find pictures of bears, wolves, wolverines, lynx and golden eagles taken within a circumference of a few hundred meters from the gallery.
Les mer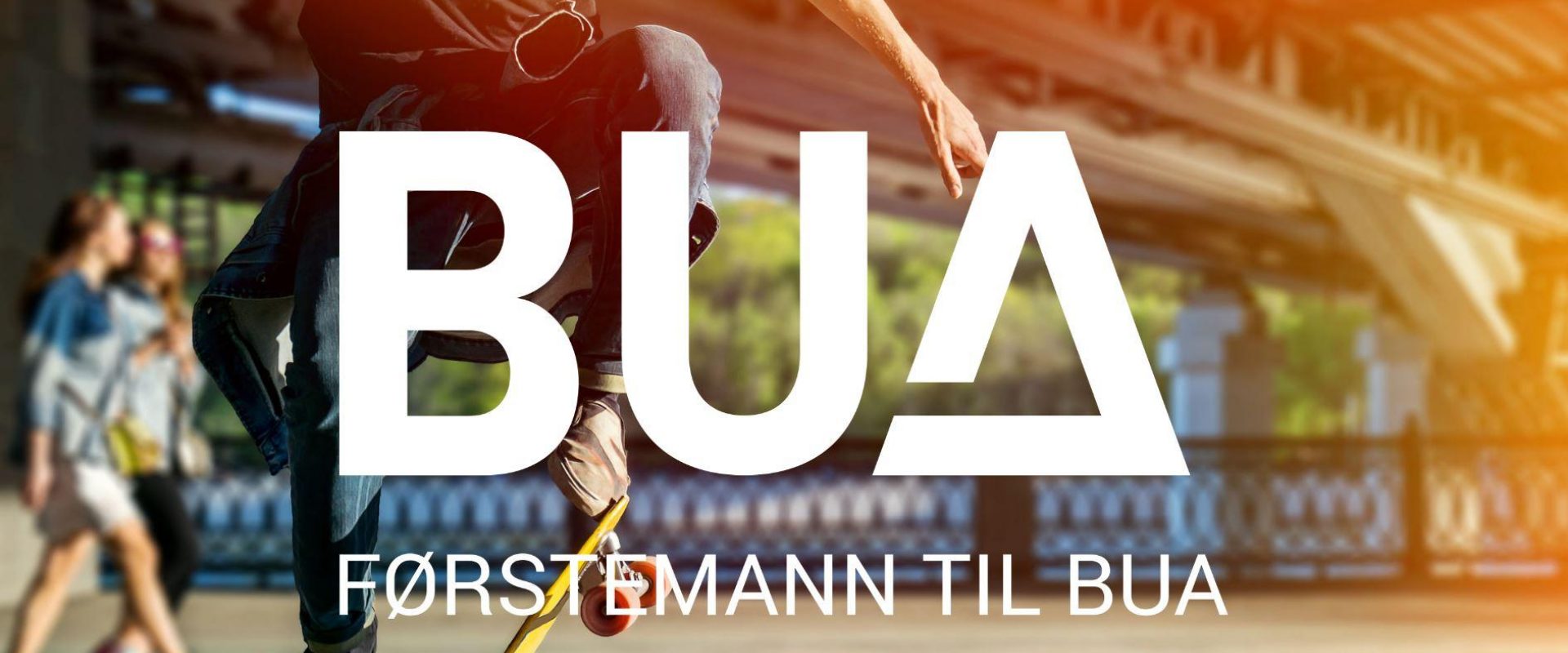 BUA Kongsvinger - free outlet of sports equipment
BUA is a national non-profit organization that works to give children and young people the opportunity to try more and more varied activities. They do this by making it easier for you to borrow equipment for sports and outdoor activities! Adults can also borrow equipment, and now you can borrow throughout the country if you are registered with one of them.If you lack equipment for your holiday, please contact the local BUA!
Les mer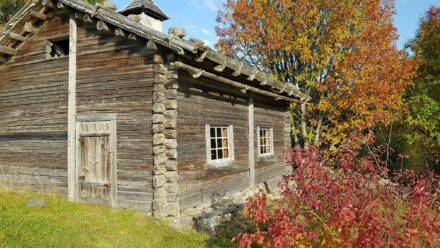 Historic building
Culture
Farm
Farm
Nedre Øieren Farm
Nedre Øieren Farm, is located high and free, surrounded by a beautiful cultural landscape overlooking the Lake Øier and with the surrounding forests. Here one can sense what the Finns saw and felt when they came here to the area in the 1600s. The farm is located at Øiermoen in Brandval Finnskog, Kongsvinger municipality.
Les mer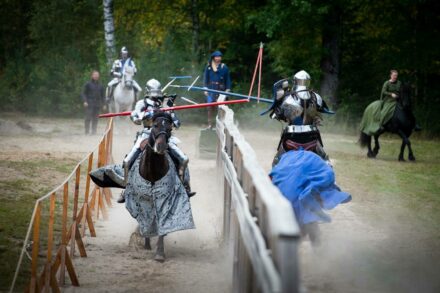 The Magical "Troll-mirror" - real knights and tournaments!
They are located on the farm Eriksbråten in Eidskog, and has Norway's only permanent tournament course for knightly sports! Real life knights - an adventours and exciting world.
Les mer